The sale of your home is one of
the biggest financial transactions of your life.
You want it to go smoothly.
8 Key Reasons
To Sell Your Home with Us
1
Pricing it right.
We will help you set the optimal price for your property. This is accomplished by preparing a comparative market analysis to determine the value of your home.

2
Handling the paperwork.
Real estate forms come with a lot of jargon. We can explain what each part of the form does for you. It's all about transparency!

3
Advertising that works.
We know how to promote your listing. With quality marketing, we will reach a wider audience and find you the best buyer.

4
Agent expertise.
Working in real estate gives us exclusive knowledge and resources to sell homes successfully. Let us share this valuable information with you!

5
Save yourself time.
We'll do the work so you don't have to. We will communicate with buyers on your behalf, handle all sale interactions and bargain to get you the best price.

6
Professional advice.
When you decide expert help is needed, often we have contacts in the community as a place to start.

7
Staging Sells.
We will make your home look its best. Proper staging is vital to attracting buyers. We know what homebuyers want and ensure your home makes the best impression.

8
Access to a multiple listing service.
Our extensive network gives your listing the exposure it needs and helps find you motivated buyers. It's a trusted system you can count on to make your home sale a success.

More on Selling your Home
Selling a home is both an emotional and ruthlessly financial process.
Lassen Realty helps Sellers confidently prepare for market
and calmly navigate to Closing Day.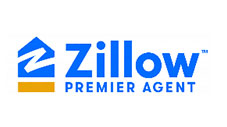 ZILLOW
Zillow reaches more Buyers than any other home search tool. As longtime members of the Zillow Premier Agent family we know how to get great placement on Zillow with your listing.  And, if there are any issues, we have the connections at Zillow to fix any issues.
Photography
Good quality, well-staged photos are critical for today's Buyers. We have invested our own time & resources to learning photography. Whether we do the shoot, or hire a top professional, we know the look that we want. When appropriate we can utilize videos, aerial shots, furniture staging, virtual staging and other photography enhancements.
Managed Showings
How we present your property in person is important too.  Easy access to the home for Buyer Agents and their clients.  Prompt responses to Buyer questions.  The signals that we send to Buyers and their Agents help create excitement, drive the process and set the tone for the transaction.
If you are considering selling your home, contact us today to set up a no-obligation listing appointment.  We will provide a free market analysis based on today's values and discuss maintenance to-do's that would bring you the best return for your time and money.